CEO's Message
We are proud to be a responsible Omani company towards the Sultanate to be a global model at the maritime level through a management approach and optimal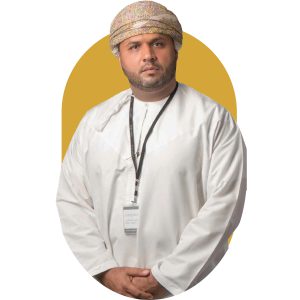 the exploitation of the marine environment.
From 1983 to the present day, we have been working on a management approach that makes the development continuous, and the engine for the development of
the company in this sector. Through our experiences and self-confidence, we are devising new methods and techniques that touch the needs of Omani fishermen
by linking them to all means of modern technology and working to keep pace with them, to move them from traditional fishing to advanced fishing and provide them
with the required knowledge to deal with the fishing boat as an integrated, mobile marine production company and not just a boat.
The use of new technology also enhances the quality of products and services provided to customers, which contributes to the achievement of the Oman Digital Strategy 2040, which aims to establish the foundations of digital transformation in society, workforce, private sector, and the government, which directly affects the future of the Sultanate.
Mr. Aqil Al Bahrani
CEO
Al Qalaf